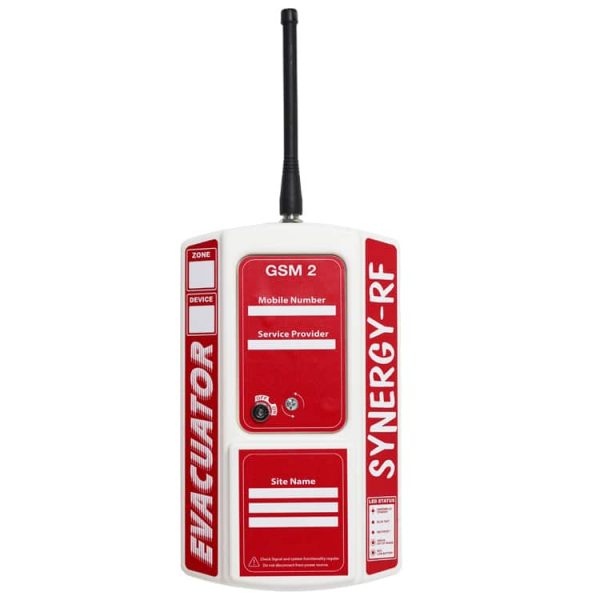 Evacuator Synergy GSM "Text Master"
Wirelessly links to your 'Synergy' System. The unit will text up to five mobile phones in the event of an alarm. The user has the facility to silence the whole system by replying to the alert with a text message using a unique code.
The datasheet for this product can be downloaded here.
If you would like to make an order or an enquiry, please get in touch
Description
Below is a list of the part numbers and descriptions of this product range:
FMCEVASYNGSM – Evacuator Synergy GSM "Text Master"