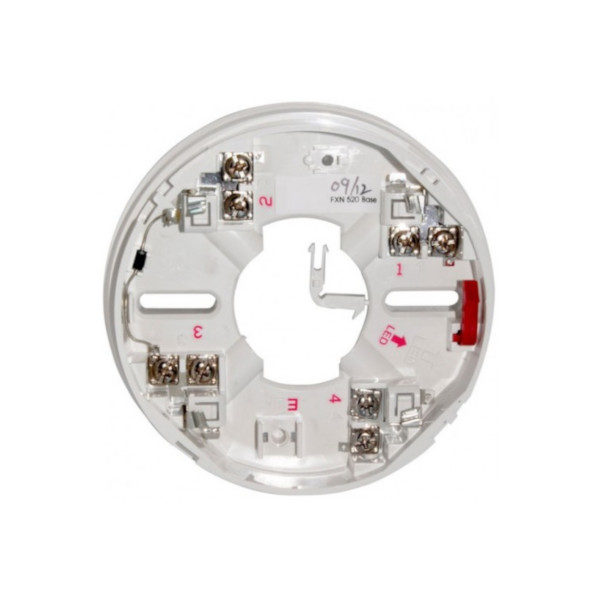 BiWire Common Detector Base
The FXN520 conventional standard base has been specifically designed to be compatible with the Eaton range of conventional detectors. It incorporates purpose designed devices to provide fault warning if detector is removed whilst maintaining full zone wiring integrity.
The datasheet for this product can be downloaded here.
If you would like to make an order or an enquiry, please get in touch
Description
Below is a list of the part numbers and descriptions of this product range:
FXN520 – BiWire Common Detector Base